Home
Next
Prev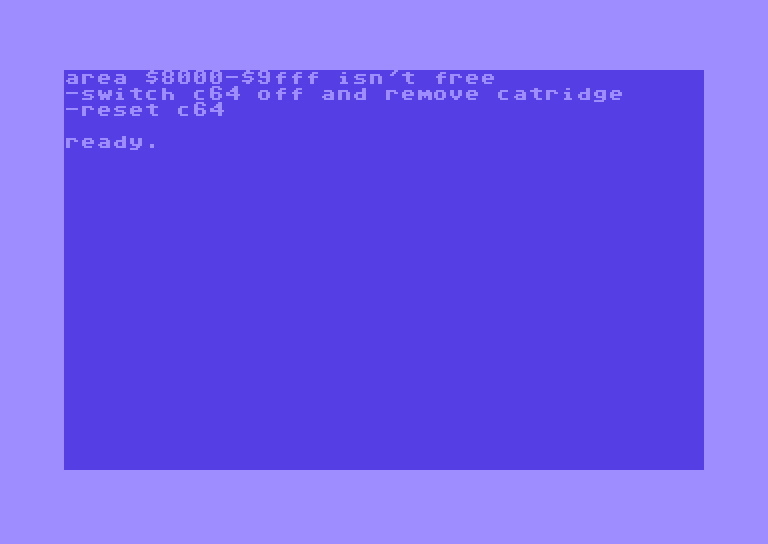 The flasher uses the C64-memory from $0801-$ffff.
If this error message appears then it could be that this memory isn't free.
- If there is an expansionport cartridge inserted in the C64 then switch off the C64 an remove the cartridge.
- Reset the C64.

Der Flasher benutzt den C64-Speicher von $0801-$ffff.
Wenn diese Fehlermeldung erscheint, dann könnte es sein, dass dieser Speicher nicht frei ist.
- Falls am C64 eine Expansionport-Cartridge eingesteckt ist, dann C64 ausschalten und diese entfernen.
- Den C64 resetten.