Home
Next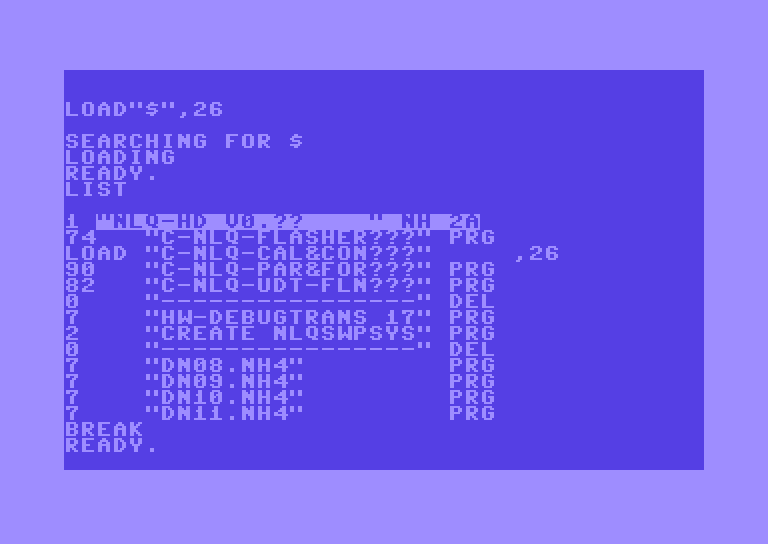 After the first-time flashing you must configure NLQ-HD. NLQ-HD saves the configuration in the AVR-EEPROM.
The configuration determines for example the NLQ-HD device number.
Load and run the program C-NLQ-CALibrate&CONfigure.
Pay attention that you use the latest version.

Nach dem erstmaligen Flashen muss man NLQ-HD konfigurieren. NLQ-HD speichert die Konfiguration im AVR-EEPROM.
Die Konfiguration bestimmt beispielsweise die NLQHD-Gerätenummer. Ohne korrekte Konfiguration ist die Gerätenummer 30.
Das Programm C-NLQ-CALibrate&CONfigure laden und starten.
Aufpassen, dass die neueste Version benutzt wird.